In a recent post I shared the initial training that all new Walt Disney World cast members attend; a one-day program called Disney Traditions. It's a key program for communicating what the Walt Disney organization is all about.
But you can't just provide a motivating program, assume everyone gets the message, and then send people off to do their jobs. On-the-job training is a vital part of successful onboarding. If done well, Disney's on-the-job training makes a connection between what new cast members learned in Disney Traditions and how those concepts apply to the specific job the cast member will be performing. If done poorly, there's a disconnect between that motivating first day and what follows. So, the on-the-job trainer is a key component of Disney's success formula.
To this day I remember my first Disney trainer, Jeff. I was excited because the Disney Traditions program made me feel like I was going to be part of something special. I had a role in the show and was eager to start my training at the 20,000 Leagues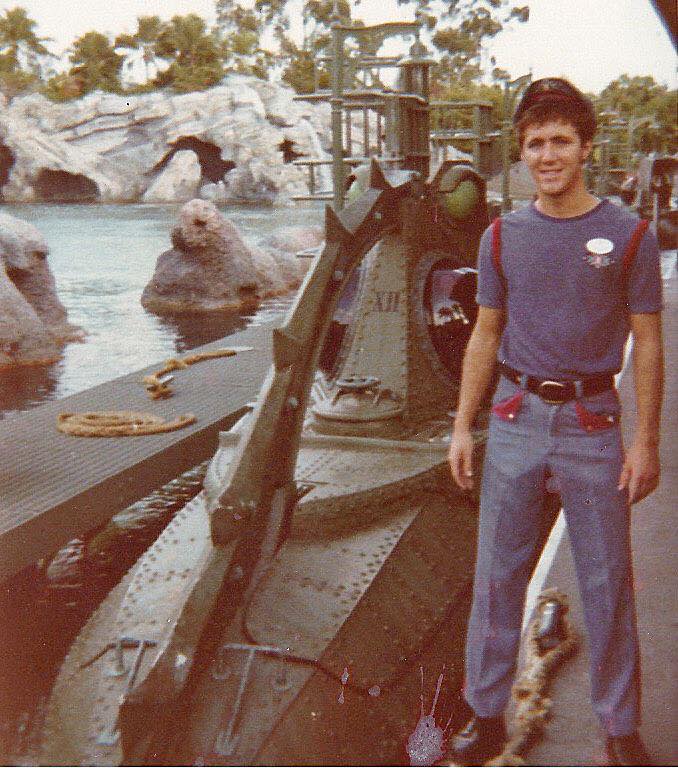 Under the Sea attraction. Jeff did everything in his power to build on my excitement while showing me how to operate the attraction.
The training lasted three days and covered everything from safety procedures, how to operate the submarines (that never actually went under water!), how to board people on the sub, how to unload passengers from the sub, and the many other technical aspects of the job. Every step of the way, Jeff was there guiding me through the various procedures of the job.
But Jeff also guided me through the Disney aspects of the job. He reinforced the concepts I learned during Disney Traditions like "good show, bad show," "backstage/onstage," treat every guest as a VIP, etc. As we transitioned from the backstage area to onstage, he would do a quick check to make sure my costume (uniform) looked good, and my nametag was on, and that I was "show ready."
Jeff also loaned me a biography of Walt Disney. He told me it wasn't required reading, but suggested that the stories would better connect me to the Disney organization. He was right. Since then I think I've read every book about Walt. Jeff inspired that passion.
Keep in mind that this all happened over 40 years ago. While some of the technical details may have faded over time, the Disney aspects of the on-the-job training have stayed with me. Jeff made a powerful impression.
When I work with organizations on implementing a service culture, I stress the importance of on-the-job training and how it should reflect the culture and values of the organization. While it's certainly important to teach the technical skills, it's just as important to teach the "attitudinal" skills.
Trainers should be carefully chosen not only for their technical abilities, but also for their ability to model and reinforce the organization's culture. Don't just stick a new hire with the most convenient person. Being selected as a trainer should be an honor. I remember when I was selected to be a trainer at Walt Disney World I was required to attend a one-day train-the-trainer program before I was allowed anywhere near a new cast member. There I learned about different learning styles and best practices for ensuring my trainees absorbed the training I was delivering. That one-day train-the-trainer really opened my eyes to how important it was for me to not only teach technical skills, but to also continually reinforce the Disney culture.
Here's something to think about: How are on-the-job trainers selected in your organization? Are they carefully chosen as role models, or are they just the most convenient?