Create Magical Customer Service Experiences With Dennis Snow Any Time
Based on his 20 years with the Walt Disney World Company along with many years of consulting with organizations around the world, Dennis Snow personally trains you and your organization on how to deliver world-class customer service. Using engaging and interactive virtual training sessions, you and your team will develop the skills for creating walk-through-fire customer loyalty.
"Dennis' customer service content excited our organization and gave us the momentum to truly change the delivery of health care in Illinois."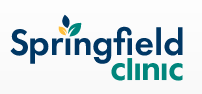 -Springfield Clinic